Before putting their house on the market, many of our clients make a great effort to declutter and make the inside of their house as salable as possible. But what's often forgotten is the garden! We all like to get outside and enjoy the sunshine, and if your garden makes a great first impression then it really will help when it comes to securing a buyer. We've got some tips for adding value to your garden here on our blog.
No one wants to be dealing with a jungle when they move in!
Here are some easy tips to follow to make your garden add value to your property:
1. Spruce up the space 
Just like inside your home, some decluttering and garden maintenance can add value to your property. We suggest starting with tidying and key maintenance. 
Depending on their situation, buyers could see the garden as entertaining space, a hobby, the place where their children will play, space for their pets, or all of the above, so it's vital that as much importance is placed on the presentation of the garden as the presentation of the house. A neat, well kept lawn always enhances the appearance of a garden and makes it look larger.
2. Focus on kerb appeal
Struggling for time or budget? Another of our tips for adding value to your garden is to start with what your potential buyer will see first and work on making the front garden a neat and tidy space.
3. Think about the patio 
You may think it sounds silly investing in good quality patio, paving or decking when you're looking to move, but doing so will enhance the overall appearance of your outside space and add value as they are all great for entertaining and alfresco dining.
4. A little paint goes a long way 
If you're looking to spend less to add value to your property, don't underestimate the impact of a good coat of paint on fences, sheds and other wood in the garden. 
5. Secure the garden 
If the people viewing the house have pets, they will want to see a garden that is fully secured to avoid an escaped dog. People like to feel secure in their gardens so that they can relax, and it also makes the garden more appealing to those with young children and pets.
6. Think about privacy
No one likes to be overlooked by their neighbours! If your home is overlooked by other homes or gardens, it's a good idea to give the idea of privacy to the garden. If it isn't too expensive, add hedges or trees in key spots. It will make the potential buyers be able to imagine themselves enjoying a peaceful afternoon outside in the summer once the vegetation has flourished. 
7. It's all in the styling
You wouldn't show a room to a potential buyer without any furniture in it, so why show a garden without a table and chairs? Depending on the size of the garden and who it will appeal to, ideally have the garden furniture set up so buyers can imagine themselves sitting out enjoying an evening eating or relaxing outside.
8. Storage is key
You'll be surprised how many sellers think about getting rid of their shed when putting their house on the market, as they think it will make the garden look bigger. Don't! Sheds are so practical, and what buyers often look for so they have somewhere to store bikes, kids toys and garden equipment.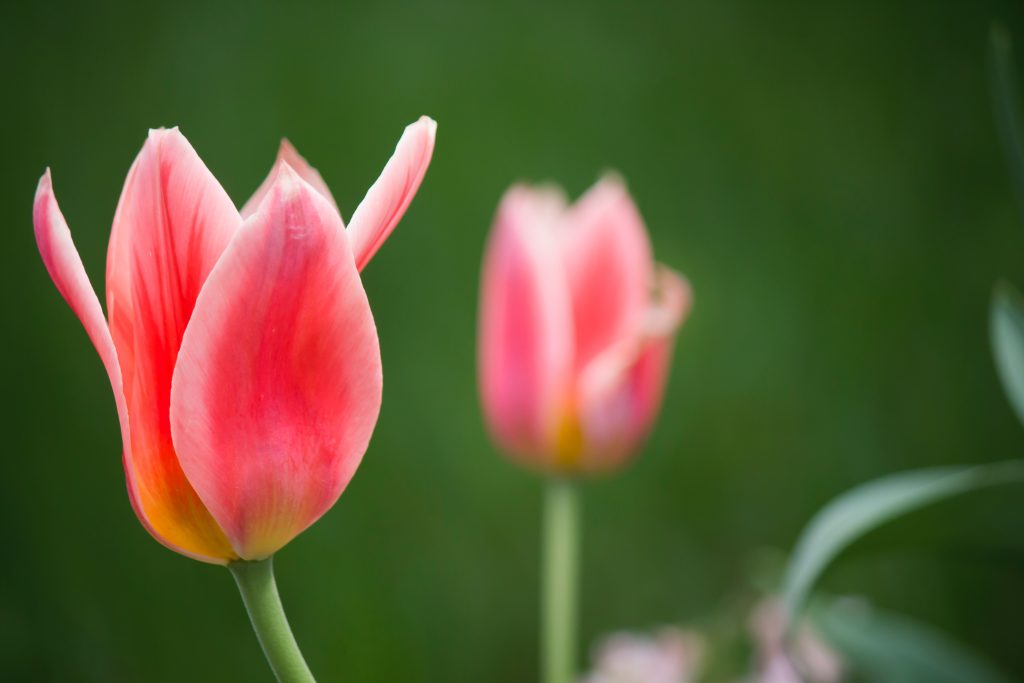 9. Brighten it up
Once your garden is tidy, it is time to make it into a key selling point that potential buyers will love. Pots filled with flowers give it some colour and are an easy way to make your garden look attractive. First impressions count, and in the spring and summer months, you want to show your garden off to its full potential. This will help to add perceived value and gives you a better chance to maximise the selling price.
10 . Maximise Key Selling Points
A well-maintained garden will make sure a buyer is not put off your property, but if you're lucky enough to have a summer house or something else in your garden that has potential 'wow factor', then make sure it's tidy and well maintained, otherwise they can be perceived as an added burden for potential buyers.
Are you looking for a new home with a fantastic garden? Or want our advice when it comes to your outside space and selling your home? Contact a member of the Bromley Property Company team today and we can help.