Arrange a
property valuation
Booking a valuation couldn't be simpler. Just contact us and we'll be in touch to arrange your valuation at a time that suits you.
We are a local estate agency with a difference – we provide the local expertise, services, and support that are associated with a high street agency, but we aren't tied to a high street office. This approach allows us to work flexibly and avoid unnecessary expenses, without sacrificing the support we can offer or compromising the quality of our services. We pass these savings on to you, ensuring that you only pay for our expertise, not for the additional cost of maintaining an office. By offering flexible working hours, we make sure that we're available when you need us.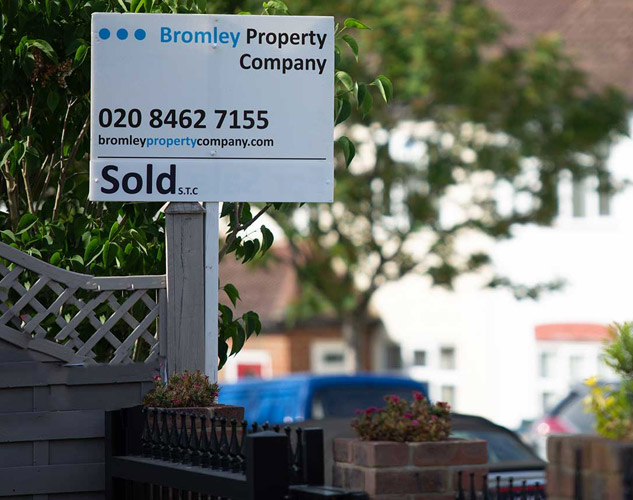 If you'd like to find out more about Bromley Property Company and the ways we've set ourselves apart from the competition, call 020 8462 7155 or email info@bromleypropertycompany.com We are your local Bromley property experts.

Better
than an online
agent

No upfront costs
You won't have to pay anything upfront. Our fees are only due after the exchange of contracts and are paid upon completion.
Flexibility
You have control over the process. Choose whether you want to host your own viewings and whether to have a sign outside your property.
Everything included
The price you pay covers professional photography, floorplans, the cost of marketing your property, and the progression of your sale. There are no hidden or additional charges.
Regular communication
You'll receive regular updates via WhatsApp, email, or over the phone from an experienced local agent who will fight your corner throughout the process, securing you the best possible result.
Local knowledge
Our team has strong links to the local area and has built up a lifetime of experience that outclasses online agents and rivals those on the high street.
Better than a
high street
agent

Low overheads
We've stripped away unnecessary expenses such as an office or fleet of branded company cars, and we've reflected these savings in our prices. You'll receive an excellent service for an unbeatable price.
No target-driven culture
Our agents aren't forced to meet internal quotas, meaning you won't ever be strong-armed into settling for an offer that you aren't happy with. We always do what's right for our clients.
Excellent availability
As we aren't tied to an office, we aren't tied to office hours either. Our agents can be contacted outside of regular opening hours so that you can get things done at a time that suits you.