Arrange a
property valuation
Booking a valuation couldn't be simpler. Just contact us and we'll be in touch to arrange your valuation at a time that suits you.
We're Bromley property experts. Our experienced estate agents are based locally and have built up strong links to the area. Many of us have lived and worked in Bromley all our lives, building up a lifetime of experience that means we know everything that's worth knowing about the borough. We're proud of this knowledge and we put it to good use within all our services, ensuring that we find each of our clients the right buyer or tenant.
Our approach is straightforward. We are estate agents who offer the best of both worlds, providing the quality service and local expertise that is often associated with traditional high street agents alongside the flexibility and competitive prices that you'd expect from an online agency. In this day and age there is no longer a need for an agency to have a presence on the high street – all the work involved in selling or letting a property can be carried out remotely to the same standard. By not having a high street office, we keep our overhead costs low and our prices competitive, without compromising the quality of our services.
You'll receive regular, honest communication from one of our experienced agents and the fees you pay will cover the cost of professional photography and floorplans, as well as marketing your property across all the major property and social media platforms. All for a lower price that doesn't have to cover the cost of maintaining our office or a fleet of company cars.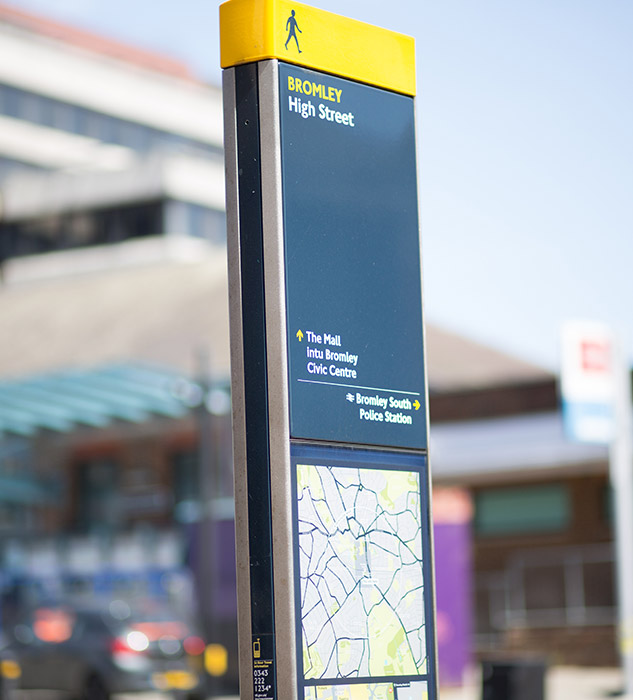 Meet the team
Our services wouldn't be the same without the hard work of our local team members. Find out more about the people who will help you to sell or let your property.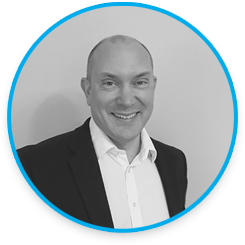 Lewis McKale
Director
Lewis has more than 20 years' experience in the property industry. As a young negotiator he worked for large South East London estate agency before working his way up to Associate Director at a City-based estate agency by the time he was 25. He jointly owned and then sold a successful business in the East End of London before deciding to revisit his roots and set up Bromley Property Company in late 2016.
Lewis is a lifelong Bromley resident who hails from West Wickham where he attended Wickham Common Primary School and then Hayes Secondary School. He's happily married with three children, all of whom attend local schools. He and his wife are very active with local autistic charities and help with various events in the area. Football plays a big part in his life; he played for the Charlton Athletic youth team in his early days and he is an avid supporter of Bromley FC.
Lewis works closely with our clients and loves helping them with their property needs. He is passionate about developing Bromley Property Company further and enjoys putting his detailed knowledge of the borough to good use. As the person responsible for running the business, Lewis ensures that we deliver the results that our clients have come to expect.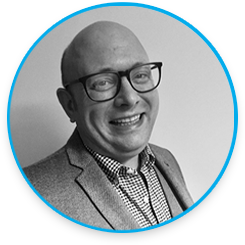 Kyle Peters
Director, Land and Commercial
In a career spanning more than 20 years, Kyle has bought, sold, and let real estate of all types and sizes in every sector of property industry. In particular, he gained invaluable experience as a long-serving founder member of one of the South East's most successful Commercial & Development property agencies. In addition to a successful agency career, Kyle has also held senior client-side positions in both asset and property management and investment and development acquisitions. As a result of his wide-ranging background, he has an excellent understanding of the industry is able to offer our clients a holistic viewpoint when recommending the best course of action to take.
Kyle's extensive technical knowledge and keen eye for detail ensure that he understands how to effectively market a property or identify a worthwhile development opportunity. He enjoys getting involved in the strategy behind transactions or projects, particularly when doing so allows him to secure a result that exceeds the client's expectations. Having worked widely within the industry, Kyle has built up specialist knowledge of the retirement, care, and affordable housing sectors.
He was born and raised in Bromley and has lived in the area for most of his life, appreciating the close proximity to London and the Kent countryside. Outside of work, Kyle enjoys spending as much time as possible with his family, travelling, and pursuing his interest in motorsport and all things car related.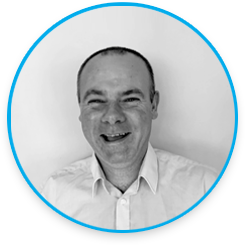 Stuart Jackson
Sales and Lettings
Stuart has worked in the property industry for more than 10 years. After working in the East End of London where he specialised in properties within Shoreditch and the City, Stuart decided to revisit his roots and work in Bromley. He brings his enthusiasm, knowledge and hard work to the Bromley Property Company, all assets that our clients regularly benefit from.
Like many of his colleagues, Stuart also has extensive connections to the local area. He grew up in Keston and attended Keston Primary School and Hayes Secondary School, building up a base of local knowledge that is second to none. Currently living in Shortlands, Stuart prides himself on his excellent customer service and is always available to discuss property with interested clients. He will accommodate viewings whenever he can, seven days a week.
Stuart works very closely with Lewis to ensure that Bromley Property Company provides a level of service that can't be matched by any other local estate agent. He makes sure that all our clients, whether they are vendors, landlords, buyers, or tenants, are looked after and dealt with in the best way possible.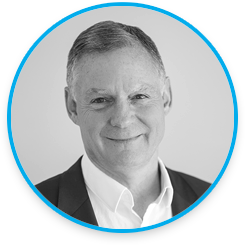 Trevor Doran
Head of Property Management
Trevor has more than 30 years' experience in maintaining and managing properties. He spent 20 years in the home improvement industry where he rose to director level, an experience that served him well when he became a landlord. Since 2009, he has owned and run his own business, specialising in property letting and management.
A lifelong Bromley borough resident, Trevor manages Bromley Property Company's property management team and continues to maintain the highest possible levels of professionalism and customer service as our portfolio of managed properties grows.
Sport and fitness play a big part in Trevor's life since he tries to keep up with his two athletic children who are currently in sixth form and at university. He also follows the fortunes of the ever-improving Bromley FC.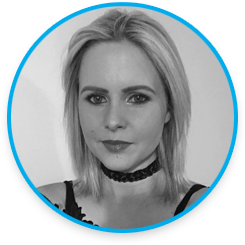 Amy Hoyle
Property Management
Amy has worked in lettings and property management since 2009, starting as a lettings negotiator for a corporate estate agency in Dartford.
She then worked for an independent estate agent in Bexley as a property manager and then as branch manager for three years.
She took a career break to start a family before returning to work in property management again in 2016.
Amy has a BA (Hons) degree in Fashion and enjoys making clothes in her spare time. She is also classically trained to Grade 6 in piano.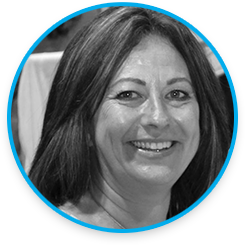 Julie Goldsmith
Property Management
Julie is responsible for managing our rental properties, carrying out a wide range of tasks related to repairs and maintenance, gas and electrical safety inspections, tenant references, and tenancy agreements. Working alongside the other members of the property management team, she helps to handle any issues that may arise within our portfolio.
She has extensive administrative experience, having worked in similar roles within facilities management at a large company and as an office manager at a small PR firm. Julie is an excellent problem solver and is able to quickly resolve issues so that any disruption is kept to a minimum for our clients. She is also highly organised, a trait which is invaluable when dealing with such a large and varied workload.
Julie has long-standing connections to Bromley, having lived in the borough since she was 15. She loves the area for its abundance of green space, fantastic transport links to London, and excellent shopping centre – all qualities that remain in demand and continue to draw our clients to Bromley. Outside of work, Julie enjoys walking her two spaniels, playing golf, and going out to eat in local restaurants.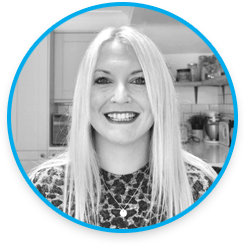 Becky Freeman
Digital Marketing and Social Media
Becky brings with her nearly a decade of digital marketing and multi-award nominated lifestyle blogging experience and has worked with both household names and smaller companies to create content and enhance their social and online presence. She has appeared in various Interiors & lifestyle magazines, written for publications including The Guardian, and appeared on Channel 4's 'Kirstie's Handmade Christmas' winning her category of Christmas table styling!
After a disappointing experience trying to sell her house with a local high street agent, Becky had heard great things about Bromley Property Company, swapped to us and quickly sold her property. As a bit of a property geek with keen interest in the local area, Becky joined our team and now oversees all our digital marketing and social media.
Becky and her family live and work in Bromley. She is passionate about the borough and loves being able to easily access both the countryside and central London. It's the ideal location for her and her family.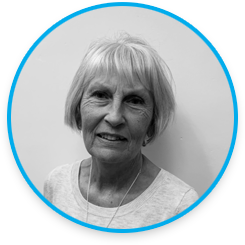 Angela McKale
Admin and Marketing
Angela is responsible for administration throughout the business, supporting Lewis and the team and ensuring that our services are conducted as efficiently as possible. She manages the properties on our website, updates their progress and makes sure that new properties are added promptly. Angela also updates our client database and looks after our diaries, helping the team to organise their workload.
Angela has lived and worked in Bromley since moving to the area in the 1970s. During that time, she has built up irreplaceable local knowledge which she shares with her son, Lewis, and the rest of the team. She is a keen gardener who takes pride in maintaining the appearance of her property. One of her favourite things about living in Bromley is the wide range of cafes and restaurants – perfect for catching up with friends and family.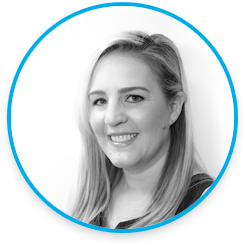 Mary Radovanovich
Accounts and Bookkeeping
Mary manages our accounts and is responsible for our bookkeeping. She has more than 20 years' experience in the accounting industry and is a MAAT (Member of the Association of Accounting Technicians). She also has a Licence with the AAT and ICB (Institute of Certified Bookkeepers) that authorises her to work as a bookkeeper.
Mary prides herself on her excellent customer service and strongly believes in building a close working relationship with her clients so that she can help them to reach their goals. She goes above and beyond for all her clients, building trust and doing whatever she can to make their working lives less stressful. She enjoys working with local businesses and puts her skills to good use by helping them to succeed and grow.
Mary grew up in Sidcup and developed a connection to Bromley through regular shopping trips to the Glades. Since 2018 she has operated her own business, a decision that has allowed her to schedule her working hours around family life. This is important as Mary loves to relax by spending time with her family and friends outside of work. She also regularly plays tennis and keeps active by taking part in HIIT classes.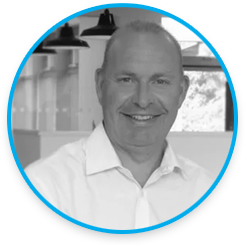 Paul Martins
Financial Advisor
Paul is an independent, whole of market mortgage broker with more than 30 years' experience in the industry. After leaving school, Paul worked for a high street bank for 15 years before deciding to move into mortgage broking. This transition worked out extremely well and he's been doing it ever since.
Paul is another born and bred Bromley resident, growing up in West Wickham and then moving out to Beckenham. He is happily married with two children and is an active Round Table member who helps to raise funds for a wide range of local charities and causes. Like Lewis, football has played a huge role in his life. After playing for more than 25 years, an injury led him to pick up the whistle and he is now an active referee in and around the borough.
Paul is able to provide reliable and trustworthy financial advice to all our clients, whether they're a first-time buyer, a property investor, a professional landlord, or at a completely different stage of their property journey. As a whole-of-market broker, he has access to more than 1,200 rates and products. There are very few scenarios that he hasn't encountered during his career.
Contact Bromley Property Company