When it comes to buying and selling property, it's certainly been a funny old year, with people unsure when it comes to mortgage advice and what to listen to. Surprisingly business has boomed as more people than ever decided to take the plunge and move home in 2020, despite the global Covid-19 pandemic, uncertainty with the UK job market and concerns over obtaining mortgages.
So what does 2021 hold for the UK (and local, Bromley) property market? Will potential buyers be able to make the move still? What's the mood with mortgage lenders?
We decided to chat to Senior Mortgage Broker Paul Martins of Chislehurst-based Mortgage Evolution. Mortgage Evolution is an Independent Wholer Market broker, which means they have access to almost every single lender's mortgage product on the market right now.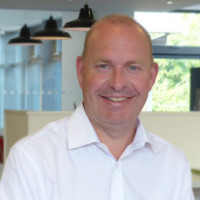 Paul has lived and worked in the Bromley area his entire life, having started his career in banking 30 years ago (he once managed Barclays in Beckenham), before becoming a broker, a career that he's excelled at for the past 20 years now. Here at Bromley Property Company we thought it would be good to get the view and inside-know-how of someone of his calibre who knows the industry inside out, and who can help advise our potential clients if they're thinking of moving house in 2021.
So, Paul, where do you see the property market headed in 2021, in light of the stamp duty cut ending?
A lot will depend on whether or not the stamp duty deadline gets extended, and there's rumours that it may well be extended in light of the latest lockdown. This lockdown may slow the market slightly, but it certainly won't stop- people will always need to move, want to buy etc. A lot of people I'm dealing with now with mortgage applications are looking to move to accommodate their lifestyle and working from home, so they are fueling the current boom. Prices have risen a lot in the last year – 7% average throughout the country, Bromley as an area nudging 8-10%, which is a lot, but I don't actually see them suddenly plummeting. Like I said, people will always want to buy, and bricks and mortar are one of the best financial investments you can make.
Do you think the stamp duty holiday deadline should be/will be increased, or is this not sustainable?
The Stamp Duty cut has definitely helped keep the property market going at a tough time this past year, and people don't always realise how much the property market helps keep local businesses and the community going (i.e trades to work on houses), and that in turn supports the economy as a whole. Obviously if the Stamp Duty cut is extended it will help drive business forward. Only The Chancellor knows whether or not it can carry on, but there may well be tweaks to it going forward from 1st April, such as reduced Stamp Duty, that will still benefit potential buyers. It's how much he can juggle with the figures!
In your opinion will it become easier or harder to get a mortgage in 2021? 
Certainly at the moment lenders are cautious. They're asking for more information on borrowers than they probably ever have done, but the positive thing is we're at the start of a new year- lenders will always set their targets at the beginning of a year, and they have to lend a certain amount of money over this period. It might be a tighter Q1, but as the year progresses and the vaccine is rolled out and there is hopefully more stable job security and employment once again, then lenders will start to be more lenient. We are already seeing more leniency with loan-to-value for borrowers, so that's good news. Lenders do want and need to dish out the cash, but they've obviously been a little cautious after everything that's happened this past year! I'm always happy to help anyone seeking advice.
Any good news for buyers and/or 1st time buyers right now? 
The good news potentially for first time buyers is that some lenders are now reintroducing 90% mortgages again, so a 10% deposit. I can think of 7 in the past two weeks who are now offering these. Before the pandemic I could easily find people 95% mortgages if necessary, but as Covid took hold, by the end of last March some lenders were only giving out 60% mortgages as they were panicking. These have now steadily increased again though over the past months, thankfully.
What do you love the most about living in the Bromley area?
I've lived and worked in and around Bromley all my life! It's a great place to live with plenty of good restaurants, pubs and bars (when we can all go out again of course!) as well as supportive local businesses.
You can speak to Paul about anything mortgage-related by visiting Mortgage Evolution, or calling him on 0203 393 3610, and also one of our team for anything property-related when it comes to buying and selling in the Bromley area.