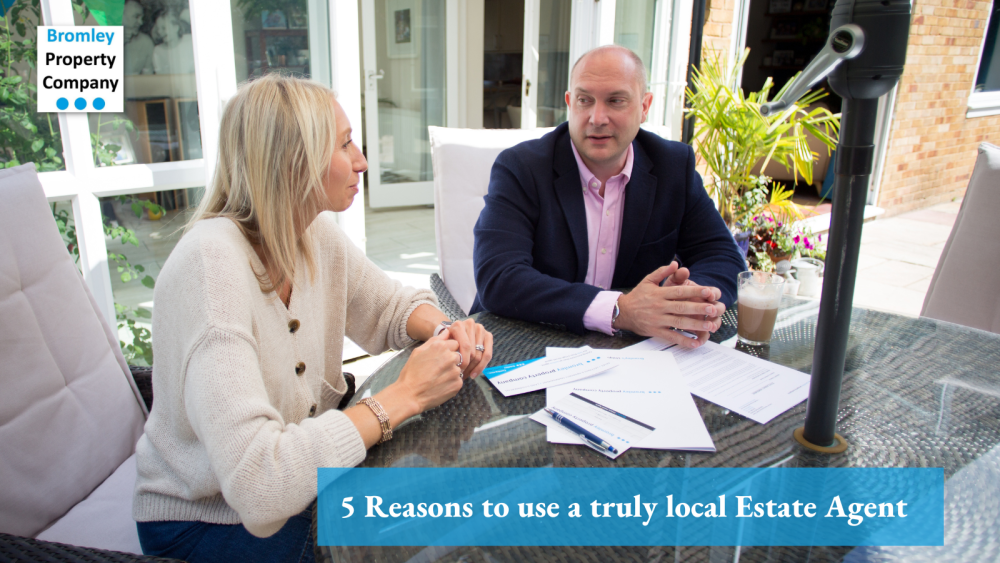 When it comes to buying or selling a property, the choice of an estate agent can significantly impact the success and ease of the process. While larger agencies may offer attractive marketing campaigns and nationwide reach, there's something special about using a truly local estate agent.
On the Bromley Property Company blog today, we'll explore five compelling reasons why opting for a locally-based estate agent (such as ourselves!) can be beneficial for your property needs.
In-depth Knowledge of the Local Market
A truly local estate agent possesses an intimate understanding of the area they serve. They are well-versed in the local property market trends, recent sales prices, and current demand. This in-depth knowledge allows them to provide accurate and realistic valuations for your property, ensuring you get the best possible price if you're selling or make informed decisions if you're buying.
Strong Network and Local Connections
Local estate agents have a vast network of contacts within the community. They are likely to have connections with local buyers, sellers, solicitors, surveyors, and other professionals involved in the property market. These relationships can prove invaluable in expediting the process and securing a better deal, as local agents are well-respected and trusted within the area. Our team are ALL Bromley born-and-bred, so as well as knowing the area like the back of their hands, they have great relationships with many local people.
Personalized Service and Attention
A locally-based estate agent tends to offer a more personalised service compared to larger agencies. With a potentially smaller client base, they can devote more time and attention to each transaction. This means you'll have a dedicated agent who will listen to your specific needs, provide tailored advice, and keep you updated throughout the process, ensuring a smoother and more enjoyable experience.
Quick Response Times and Availability
When it comes to real estate transactions, timing can be critical. Local estate agents are generally more accessible and responsive, as they are closer to the area and readily available for viewings, negotiations, and meetings. This quick response time can make a significant difference in securing a desirable property or a qualified buyer.
Passion for the Local Community
Truly local estate agents are often deeply invested in their community. They have a genuine passion for the area (we absolutely LOVE Bromley!), and this enthusiasm translates into their work. They can share insights about local amenities, schools, transport links, and other factors that influence property values and lifestyle choices. Their passion and knowledge create a sense of trust and rapport with clients, ensuring they feel comfortable and well-informed throughout the process.
Choosing a truly local estate agent offers a range of advantages that can enhance your property buying or selling experience. Their in-depth knowledge of the local market, strong network, and personalised service make them valuable partners in your real estate journey. Their quick response times and availability ensure that you stay ahead in a competitive market, while their passion for the local community creates a sense of trust and reassurance. By choosing a locally-based estate agent, such as Bromley Property Company, you can benefit from their expertise and commitment to achieving the best possible outcome for your property needs.
Read more of our news and blog posts here